What are the Benefits of Attending a Weight Loss Clinic?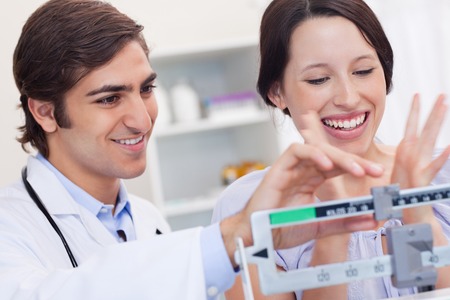 Many people struggle to get to and maintain a healthy weight. People ranging from slightly overweight to obese may spend years searching for a weight loss method that works for them.
What You Tried:
Exercise Only
Diet Fads
Fasting
Counting Calories Only
What You Didn't Try: The weekly program offered by Island Weight Clinic
Those that are severely overweight or obese may experience some serious health issues that can interfere with quality of life. Additionally, for those who have tried all the ways to lose weight, and have had some success but haven't been able to stick to it, may have a higher risk of experiencing negative impacts on metabolic activity and overall health. It's not optimal for the body to go back and forth between losing and gaining weight repeatedly. Give our weekly program a try, it is the more effective, safer way to lose weight you have been searching for. We've outlined a few benefits of becoming a patient of our weight clinic:
Long Term Focus - Our weight loss clinic focuses on not only getting but also keeping you healthy long term, for the rest of your life. Our goal is to find and implement a weight loss solution that empowers you to effectively and safely lose weight under the supervision of a physician followed by assisting you in maintaining your goal weight. With weekly check-ins and the support of our weight loss counselors, long-term weight loss success is much more achievable.
Individualized Approach - Unlike a diet trend, Island Weight Clinic offers an individualized approach custom designed for you. Diets like Keto, Whole 30, Paleo, etc., offer a one size fits all approach to losing weight, and when the diet is practiced, the dieter assumes they will lose the weight. This approach doesn't take into account that each and every person is different and there may be unique factors that are impacting a person's weight. This is why Island Weight Clinic has a physician on-site and upon signing up for our weekly program we do a complete assessment. We look at each person individually and formulate a sustainable weight loss plan for each and every client.
Risk of Health Issues Reduced - When you are overweight, you are at a heightened risk for health problems. Many don't realize that being overweight increases the risks for stroke, heart problems, certain forms of cancer, diabetes and much more. When you attend our weight clinic, not only will you lower your weight, you'll lower your risk factors for illnesses that go hand in hand with being overweight.
There are many benefits of attending our weight clinic and we look forward to assisting you at either our Melbourne or Merritt Island location. We look forward to the opportunity to get to know you and help you reach and maintain your goal weight. Schedule an appointment today.